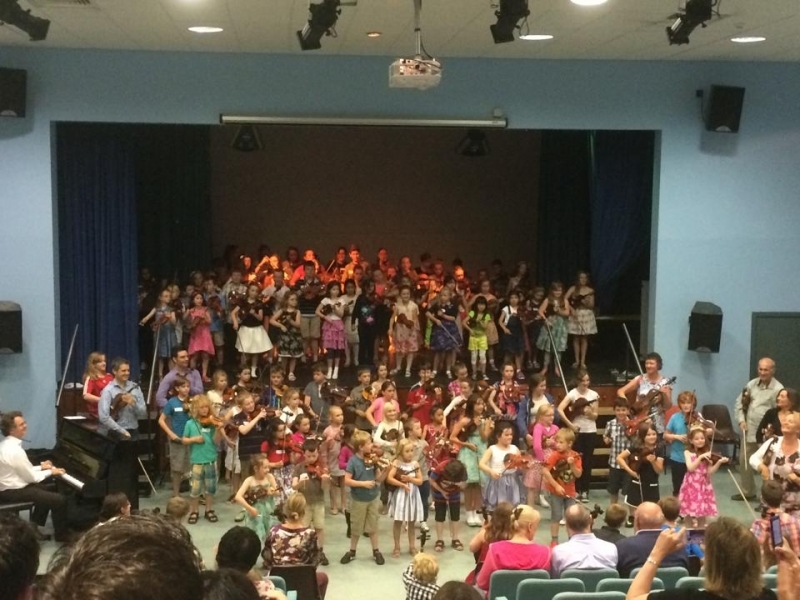 Leinster Suzuki Group
This is a child page of About Us
Upcoming Events
National Suzuki Summer Camp Ireland, August 2020
This year, LSG (Leinster Suzuki Group) will host the National Suzuki Summer camp (2020) for Suzuki Violin, Viola, Cello, Piano students on August 20th to 23rd (inclusive) in Kings Hospital Boarding School, Lucan, Co. Dublin. There will be both residential and non residential options open for students and parents.
Online Applications will open on January 30th. More details to follow. Please note, all participating students must have a valid 2018/2019 SEIi number.
Faculty Include:
Violin Faculty
Lilja Hjaldottir (Iceland)
Jan Matthiesen (Denmark)
Christophe Bossuat (France)
Wilfried Van Gorp (Belgium)
Juan Carlos Navarro Gimeno (Spain)
Anna Podhajska (Poland)
Viola Faculty
TBA
Cello Faculty
TBA
Piano Faculty
Kristinn Örn Kristinsson (Iceland)
Catherine O'Sullivan-Gallagher (Ireland)
For more information contact: leinstersuzukigroup@gmail.com
About The LSG
The Leinster Suzuki group is a regional association run and funded by the annual subscriptions of Suzuki violin, viola, cello, piano and guitar students and teachers from the greater Leinster area. Trained Suzuki violin, piano, cello and guitar teachers reside and teach independently in the area, coming together for occasional groups, workshops, concerts and summer camps. Leinster Suzuki Group hosted the national Suzuki summer camp last year and will do so again in 2017.
This year, for the first time in Ireland, a violin to viola conversion training course took place in Dublin due to the support and sponsorship of the Leinster Suzuki Group, huge thanks to you all for paying your annual subscriptions and enabling the growth of our community. Seven trained Suzuki Violin teachers from around Ireland took part with five of these going on to take qualifying exams on Easter Saturday, wish us luck! Here's to growing our Suzuki viola community in years to come, thanks LSG!
Find A Suzuki Teacher In Leinster?
For more information on finding a trained and licenced Suzuki teacher in Leinster please contact LeinsterSuzukiGroup@gmail.com
Find Us On Facebook