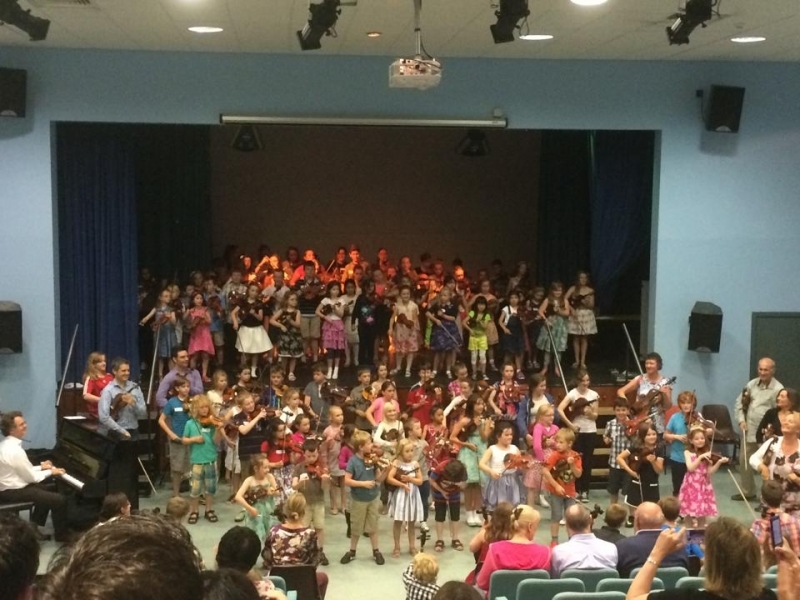 Leinster Suzuki Group
This is a child page of About Us
Upcoming Events
End of Summer Suzuki Violin and Cello Workshop
This year, LSG (Leinster Suzuki Group) will host our annual Rolestown Suzuki Summer camp (2019) for Suzuki Violin and Cello students on August 24th and 25th in Rolestown National School, Swords, Co. Dublin.
Applications are being accepted from students on O Come Little Children to beyond the Suzuki repertoire. Please note, all participating students must have a valid 2018/2019 SEIi number. Application deadline is Friday, July 12th.
Faculty Include:
Patricia Ruttiman- Switzerland
Jan Mathiesson- Denmark
Please apply via our google docs application form: https://docs.google.com/forms/d/e/1FAIpQLSdnNV621XHUGpXrmmhLhKXQPOUh6h7A0QoXGVLSYOOlfVKN1Q/viewform
Prices As Follows:
€100 for the first sibling
€100 for the second sibling
€75 for the third sibling
Free for the fourth sibling
For more information contact: leinstersuzukigroup@gmail.com
About The LSG
The Leinster Suzuki group is a regional association run and funded by the annual subscriptions of Suzuki violin, viola, cello, piano and guitar students and teachers from the greater Leinster area. Trained Suzuki violin, piano, cello and guitar teachers reside and teach independently in the area, coming together for occasional groups, workshops, concerts and summer camps. Leinster Suzuki Group hosted the national Suzuki summer camp last year and will do so again in 2017.
This year, for the first time in Ireland, a violin to viola conversion training course took place in Dublin due to the support and sponsorship of the Leinster Suzuki Group, huge thanks to you all for paying your annual subscriptions and enabling the growth of our community. Seven trained Suzuki Violin teachers from around Ireland took part with five of these going on to take qualifying exams on Easter Saturday, wish us luck! Here's to growing our Suzuki viola community in years to come, thanks LSG!
Find A Suzuki Teacher In Leinster?
For more information on finding a trained and licenced Suzuki teacher in Leinster please contact LeinsterSuzukiGroup@gmail.com
Find Us On Facebook